July 3, 2017, 12:00 AM
The Battle is not Yours It's the LORD'S
The story of David facing Goliath is an inspiration to all of us who are facing a Giant in our life!
A great battle between a believer in the God of Israel, and a giant who trusted in the gods of the Philistines, shows us, if we learn the lesson that David learned, we can face any obstacle in our life.
The lesson he learned was "the battle is LORD's". David put a smooth stone in his sling and hit Goliath in the forehead, knocking him to the ground, thus using Goliath's own sword to behead him!
Life's Lesson: The giant represents the Devil, David represents our savior Jesus Christ. Jesus defeated the devil on the cross at Calvary. With our faith and belief in Jesus Christ, we can face any thing the Devil puts before us, because Jesus fights for us.
The battle is the Lord's, not ours. We must fight, but Jesus gives us His strength and ensures the victory is ours.
If you are facing the giant of finances, health, looking for a job, divorce, emotional issues, overcoming alcohol, lust, anger, or unforgiveness, remember that Jesus will help you and me defeat any giant we face. Look to Jesus and praise Him in the midst of the battle. When the devil says you won't win remember this:
Samuel 17:46 This day will the LORD deliver thee into mine hand; and I will smite thee, and take thine head from thee; and I will give the carcases of the host of the Philistines this day unto the fowls of the air, and to the wild beasts of the earth; that all the earth may know that there is a God in Israel.
Samuel 17:47 And all this assembly shall know that the LORD saveth not with sword and spear: for the battle is the LORD'S, and he will give you into our hands.
One of the greatest lessons to learn is the Battle is the LORD's!
Walk in victory today and be blessed!
- Pastor Henry Shaffer
---
June 11, 2017, 12:00 AM
Where Is The Power
Where's The Power??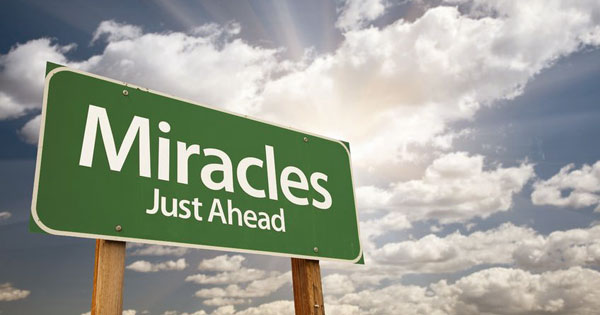 Could it be that folks are leaving or not coming to Christ because the church has lost its power? What separates us from the other religions and even the world?
Jesus said in Matthew 28:18 "And Jesus came and said to them, "All authority in heaven and on earth has been given to me." Then He also said in Luke 10:19 "Behold, I have given you authority to tread on serpents and scorpions, and over all the power of the enemy, and nothing shall hurt you." Jesus came to set the captives free, we all know and believe this. But, set us free from what?.... Only from hell, are we just destined to live a miserable live here on this earth until that glorious day that He calls us home? NO! He gave us all an assignment, Mark 16:17-18 "And these signs will accompany those who believe: in my name they will cast out demons; they will speak in new tongues; they will pick up serpents with their hands; and if they drink any deadly poison, it will not hurt them; they will lay their hands on the sick, and they will recover."
So, maybe it's time to get back to basics and do what Jesus asked us to do. When we the church will allow the power of God to flow freely, we'll then truly see the captives at liberty, blind eyes and deaf ears opened, the lame walking, all these things through the mighty Holy Spirit in Jesus name!
Mark 16:20 "And they went out and preached everywhere, while the Lord worked with them and confirmed the message by accompanying signs."
-Jason Hicks-
Spiritual Freedom Network
Comments
---
June 4, 2017, 6:47 AM
FREEDOM FROM DEMONIC STRONGHOLDS
FREEDOM FROM DEMONIC STRONGHOLDS
(Strongholds are demonic patterns of thinking)
It is only through the death of self that one can be totally free from demonic influence.
It seems most people are all wrapped up and absorbed by their own problems, circumstances, ambitions and feelings. Their entire being is only concerned with self. Therefore, they disregard the first and greatest commandment: "Love the Lord your God with all your heart and with all your soul and with all your mind." This is the first and greatest commandment (Matt. 22:37). In addition, they ignore the second greatest commandment; "Love your neighbor as yourself" (Matt. 22:39).
I believe the devil has a master plan to capture all mankind. It is imprisonment of self! Concern with oneself is the devil's chief ally and man's number one enemy. Why? Because self keeps the believer from becoming a true disciple of Christ. Jesus declared Himself: "whoever of you does not forsake all that he has cannot be My disciple" (Luke 14:33).
Self, whether it is self-pity, self-indulgence, self-pleasure, self-anything, will hinder our living up to our potential. But, if we become all that we can be in Christ, we become a powerful influence for God's kingdom.
Every demonic problem (influence, stronghold, or infestation) entails a problem with self. The person wounded with rejection becomes conscience of "self" because of self hurts. Lust is self-gratification and self-indulgence; rebellion is self- rule; fear is self concern; resentment is self-vindication; witchcraft is self-advantage; pride is self-exaltation.
Many Bible hero's initially had self-problems, and only after this was remedied were they useful to God. Moses was bound by inferiority. Gideon also felt inadequate. David yielded to self-indulgence and committed adultery. And the list goes on. But once they were delivered from self they were used greatly by God.
Revelation 12:11 says; "They overcame him (Satan) by the blood of the Lamb, and the word of their testimony; and they did not love their own lives unto death."
This verse gives us three spiritual weapons. 1. What the blood has done for us; 2. Our testimony of Jesus Christ and who He is and 3. The death of self : "they did not love their lives to the death."
The key to this is: Every demon either pulls down or puffs up "self." When self gets the attention God is no longer central in your life.
"Anyone who does not take his cross and follow Me is not worthy of Me. He who finds his life will lose it, and he who loses his life for My sake will find it." (Matt 10:38-39)
Dr. James Fent
www.sabaothministries.org
Christian Speaker & Author
---
March 10, 2016, 12:00 AM
The Military Outpost HAS an infirmary, but it isn't an infirmary!
God is preparing the church for a great endtime assault of wickedness on the church and the world. God is preparing an army that he will use to "set the captives free". We are to develop ourselves for warfare.
Often times, we confuse our mission with the RED CROSS and the church becomes a bless ME club or let's take care of the sick and dying.
There is a place for that, it is called the infirmary. The quote below was sent to me and it really speaks to the time we live in at most churches:
"Distortions often arise when the church is not living up to its potential. Consequently, many people think the church is an infirmary where sick people go. We limp along In unbelief, hoping the rapture will come soon and take us out of this miserable defeat.
The church is not an infirmary; it is a military outpost under orders to storm the gates of hell. Every believer is on active duty, called to take part in fulfilling the Great Commission.
Thankfully, the church has as an infirmary that ministers to the weak and the wounded, but the infirmary exists only for the purpose of the military outpost. Our real call is to be change agents in the world, taking a stand, living by faith and fulfilling our purpose for being here!"
Taken from the book Victory over the Darkness by Neil T Anderson
Thank God for all those who work and help to heal our spiritual soldiers. Let's get them whole again, and put them in spiritual training, so they can join us on the front lines again.
It's time to wake up the mighty men, sound the alarm, there is a sound of war!
- Pastor Henry Shaffer
Spiritual Freedom Network
Comments